3 players Cavs must avoid in 2022 NBA Draft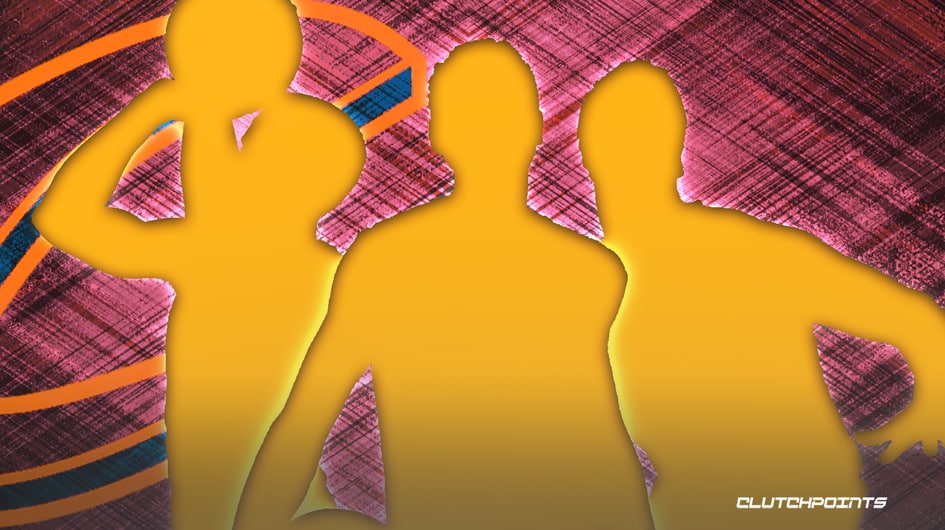 After three straight losing seasons, the Cleveland Cavaliers burst back onto the Eastern Conference scene in 2021, winning 44 games while earning themselves a spot in the NBA's Play-In Tournament. Unfortunately, the season ended in a loss at the hands of the Atlanta Hawks, though it shouldn't take away from what the Cavs were able to accomplish.
Head coach J.B. Bickerstaff helped the team improve by 22 wins in his second full year at the helm. Bickerstaff has a bevy of young talent at his disposal, including All-Stars Darius Garland and Jarrett Allen, talented guard Collin Sexton, who suffered a season-ending knee injury and rookie Evan Mobley, who quickly proved he belonged at the NBA level.
However, the Cavs still have work to do, even after such an impressive year. Thursday's NBA Draft will give them their first chance to build on their excellent season.
Cleveland is armed with the 14th pick in the first round, as well as three additional selections in the second round, thanks to a trade with the Sacramento Kings that netted them an extra choice in the draft's second round.
That not only gives the Cavs flexibility, but it also gives them great odds at adding several more talented prospects to their young core. But there are directions that Cleveland still shouldn't go in this year's draft.
That said here are three players the Cavs should avoid in the NBA Draft.
*Watch NBA Games LIVE with fuboTV (click for free trial)*
3 Players Cavs Should Avoid In NBA Draft 
3. AJ Griffin
Duke's AJ Griffin is a projected lottery pick who has been mocked to the Cavs by several pundits. For good reason too, as Griffin was a lights-out three-point shooter for the Blue Devils, knocking down 44.7 percent of his 4.1 three-point attempts per game.
For a Cavs team that made just 11.6 threes per game, the 11th-fewest in the league, Griffin would be a welcome addition. However, there are definitely question marks about what else he can bring to the table. Griffin only averaged 0.5 steals per contest and wasn't much of a passer in college.
His offensive prowess would easily earn him minutes out of the gate alongside the defensive-minded Isaac Okoro. However, Cleveland would be better off selecting a more balanced wing who brings more to the table than Griffin on NBA Draft night.
2. Jeremy Sochan
At first glance, Baylor' Jeremy Sochan looks like the perfect Cavs player. Sochan, who stands 6-9 and 230 pounds, he is a large, versatile forward who is able to seamlessly guard opposing threes and fours. He would be a good fit for the Cavs, who could use an extra wing behind Okoro on the depth chart.
However, the 19-year-old only made one start for the Bears in 2021, giving him far less college experience than his peers in the draft. Not only that, but Sochan simply didn't show much to prove that he can be a competent shooter in the league. The Baylor product shot just 29.6 percent from three-point range and 58.9 percent from the charity stripe.
Make no mistake. Sochan will find himself a home in the NBA, likely as a versatile wing-stopper. However, that home shouldn't be with the Cavs, who already have a similar player in Okoro.
1. Ousmane Dieng
France's Ousmane Dieng is certainly an intriguing prospect. Dieng is just 19 years old but flashed some upside down the stretch of his season with the New Zealand Breakers, averaging 13.3 points while knocking down 36 percent of his attempts from beyond the arc in his team's final 12 games.
He has the length at 6-9 to be a disruptive defender in the NBA, though he feels like a prospect that will take a few years to develop. At this current juncture, the Cavs would be better served by drafting someone who can step into their rotation and contribute right now.
That might not be Dieng.
The post 3 players Cavs must avoid in 2022 NBA Draft appeared first on Cavs Nation.
See Full Article Here
Author: Tim Capurso