Evan Mobley's reaction to teaming up with brother Isaiah will make Cavs fans smile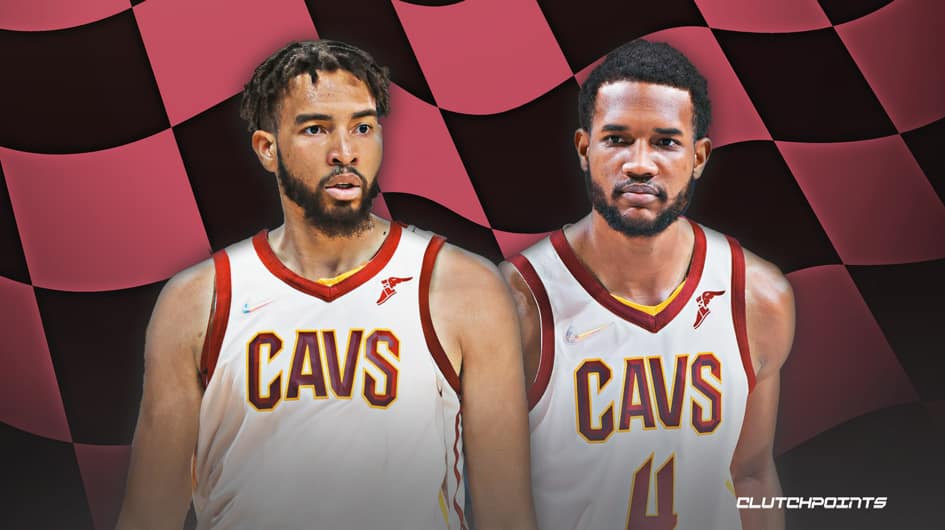 Evan Mobley has gained a reputation for being a rather stoic person. The Cleveland Cavaliers star was pretty reserved during his rookie season, never showing much emotion in interviews. It was a lot similar to Spurs legend Tim Duncan, who mastered the art of giving short answers to the media.
As it turns out, though, the seemingly robotic star does have emotions. Evan's brother Isaiah revealed as much after he was drafted by the Cavs in the 2022 NBA Draft. Isaiah revealed how the Mobley family (including Evan) reacted to him heading to the same team as his brother (via Akron Beacon Journal)
"He was extremely excited," Isaiah said. "He was literally right here on my right and he was in my face, smiling. We got some pictures of it. It was a great all-around moment."
The Mobley brothers first made their mark on the collegiate scene as part of a legendary USC team that knocked out Gonzaga. At the time, Isaiah admitted that the thought of him playing in the NBA with his brother has crossed his mind. It was a long shot, obviously: it was more likely for both of them to end up on different teams.
The younger Mobley turned heads in his first season in the league, leading the Cavs to an appearance in the Play-In Tournament. Isaiah may not have been as highly regarding as his younger brother, but he definitely has the talent to contribute in the NBA. In fact, the older Mobley already knows what his role in Cleveland is going to be.
#Cavs rookie Isaiah Mobley said the team wants him to be a floor spacer, defend multiple positions, provide playmaking and backup Jarrett Allen and his brother Evan.

— Evan Dammarell (@AmNotEvan) July 2, 2022
The post Evan Mobley's reaction to teaming up with brother Isaiah will make Cavs fans smile appeared first on Cavs Nation.
See Full Article Here
Author: Gerard Samillano